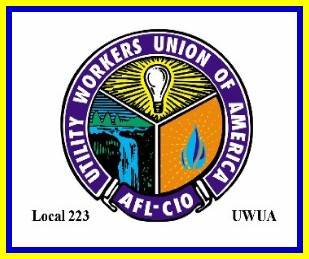 Stores Division Local 223
Retirees Page

_E-Mail Us

GUIDE TO MEDICARE ELIGIBILITY, COVERAGE AND PLANS - Learn about your options for Medicare, including how much it costs and when to enroll

MEDICAID: HOW TO QUALIFY AND APPLY FOR MEDICAID - What You Should Know About How to Qualify and Apply for Medicaid

HEALTH INSURANCE WHEN YOU ARE UNEMPLOYED - You can get insurance without an employer. Find out about health insurance resources you can use.
Retiree Links

Addiction Group - Inpatient Treatment

GoodRXHealth - Mental Health and Social Support Resources for Older Adults

Caregiving Tips - Helpful Tips to Assist a Family Caregiver

WizCase - 15 Best Websites for Seniors in 2021

Crossword Solver.Com - Top 10 Benefits of Puzzle Solving for Adults

BroadBand Search.Net - Nine Ways to Lower Your Internet Bill

SleepFoundation.org - Why and how aging affects sleep

TheSeniorList.Com - Best Cell Phone Plans for Seniors in 2022

CellPhoneDeal.com - Security and your phone. What are the risks?

Moving for Seniors - The Ultimate Guide to Planning a Move

1800CPAP.com - Sleep Apnea And Health For Seniors

Apexlighting.com - Boater's Guide to Boating During the Pandemic

ShamansMarket.com - Restorative Yoga for Seniors

GoAbroad.com - The 50 Plus Meaningful Travel Guide (Free Book)

Retireguide.com - What Is Medicare?

Sixtyandme.com - Computor Literacy Courses For Seniors:

FitMyCar.com - Car Modification for Persons with Disabilities:

Braunability.com -A Beginner's Guide to Understanding Cars for Folks with Disabilities

CarModificationRegistrationLicense - Registration & License for the Physically Challenged

SeniorAdvice.com - Memory Care in Michigan

SeniorAdvice.com - Assisted Living in Michigan

Seniorcare.com - National Directory for Senior Care

Paying For Senior Care.com - The Best Medical Alert Systems for Affordability

Paying For Senior Care.com - Understand Your Financial Options for Long Term Care

Paying For Senior Care.com - Michigan - All about Medicare Advantage Plans in Michigan

Best Mobility Aids.com - Live a more carefree life living with disability

SeniorPlanning.Org - Medicaid Long Term Care Guide (Eligibility by State)

Medical Alert.Org - All the Medical Alert info you'd want in one place.

Caring.com - The Best Medical Alert System for Seniors

Medical Alert.Com - Medical Alert System Price Comparisons

Ultimate Guide to Saving and Spending Wisely in Retirement - This site indexes coupons for thousands of retail websites on Twitter

Alliance for Retired Americans - a strong, new voice for retired workers and their families

Healthfinder.gov - A quick guide to healthy living

Senior.Com - The Best Online Community for Seniors

The Third Age - A web server for baby boomers and more

SeniorLaw.com - Information on Elder Law, Medicare, Medicaid, and the rights of the elderly

National Gardening Association - NGA is a Trusted source for gardeners & educators with free information

GardenBuildingsDirect.com - A great site for "Gardeners on the Internet"

Retirement Living.Com - Helping you navigate the senior and caregiver service network

Pension Benefit Guaranty Corp. - Funded by sponsors of defined benefit plans.

Eldertreks - A travel club for retirees and senior citizens

Social Security OnLine - The home page of the Social Security Administration

The A.A.R.P. - The American Association of Retired Persons

Guide on Aging - Web MD - Live Better after 50

RefDesk.com- Newspaper Database - OnLine Newspapers from all over the U.S. and Worldwide

How To Become Tech Savvy Seniors In 10 Days - Provides seniors an opportunity to learn to use the Internet and other social media connections

Saniflo Depot - Bathroom Modifications for Seniors and People with Disabilities

Vim & Vigor.com - Caring for the Elderly in the Community

L.L. Medico - A Family's Guide to Caring for Aging Parents
---
Gas Division Retirees' Meetings at Local 223 Union Hall
The Gas Division of Local 223 holds quarterly retiree meetings at the Local 223 Union Hall. These meetings are a great way for our retirees to get questions answered and recieve updates on issues that may impact current and future retirees. If you have any comments or suggestions for future meetings please send them through the email link at the top of this page.


DECO Retirees' Breakfast Club
Held on the first and third Wednesday of the month at the Rams Horn Resturant on 16250 Fort Street in Southgate (between Pennsylvania & Eureka). Starts at 8:30 a.m. For more information call Harry Gibbs (734) 281-3862.


DECO Retirees' OTHER Breakfast Club
Held on the second Wednesday of the month at Dena's Country Kitchen (corner of Monroe & Dunbar rd) in Monroe and the fourth Wednesday of the month at the MAC Monroe Activities Center (Mental + Fix) Exit I-75 at Nadeau (Turn left on Mental 3/4 mile to Fix) All retirees & Spouses welcome For more information call Ken Domansky (734) 587-3214, Dave Whitwam (734) 241-5373 or the M.A.C. (734) 384-2350


Club Elecsyrs
Meetings are held on the first Tuesday of the Month at the Plymouth Elks Club. Social Time is 11:30 a.m. and lunch is served at 12:00 noon. Speaker(s) covering topics of interest announced monthly. For more information contact David Beagan at (734) 414-4543.


Underground Lines Retirees
Meetings are held on the Third Wednesday of the Month at the Old Country Inn Restaurant at 35543 Gratiot at 15 Mile Rd., Clinton Twp. Lunch is served at 11:30 a.m. Speaker(s) after lunch presenting topics of interest. For more information contact Greg Bulgarelli at 248-412-5557.


Conners Creek Retiree Group
Meetings are held on the first Tuesday of the month at Rose's Family Restaurant in St. Clair Shores at 31301 Harper. Breakfast is served at 8:00 a.m., with a social time after. For more information contact Paul Pica at (810) 775-2708.

Click to Return to Stores Page